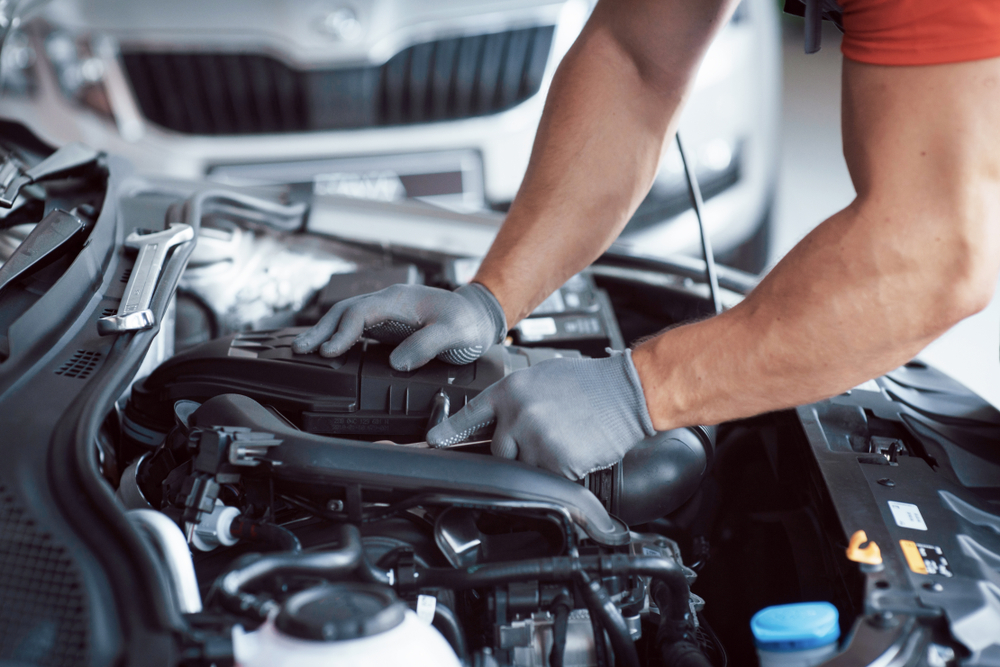 When Does My Car Need Servicing?
If you know what you're looking for, it can be easy to identify when your car might need servicing. However, if you aren't an expert on the subject, you may struggle to recognise mechanical issues as they arise. Luckily, there are plenty of visual signs you can watch out for whilst you're driving, whether you're a car enthusiast or not. 
At Kinghams Croydon, we specialise in vehicle maintenance, repairs and servicing for manufacturers such as: 
If you believe your car needs servicing, contact Kingham's Croydon to book a visit with one of our engineers. 
What to Look Out For
There are five main signs that tell you your vehicle may need servicing. 
Leaks
There are a number of reasons why your car may be leaking fluid, and most of them aren't good. Damage or corrosion is often the cause and could lead to leaking oil, coolant, transmission fluid, power steering fluid, battery acid and brake fluid. It can be difficult to tell what exactly is wrong with your vehicle in this circumstance, but you will need to get your car serviced regardless. 
There is a chance the fluid is just condensation from the air conditioning system, but it's always worth having your vehicle checked. 
Smoke
An obvious one, but important to mention nonetheless. If there is smoke emitting from any part of your vehicle, we highly recommend having it serviced. Our mechanics can identify and solve the issue before it worsens, as smoke is never a good sign. There may be an oil leak or issues with your exhaust system, both of which should be fixed as soon as possible. 
Flashing Lights
All modern vehicles are fitted with warning lights which may start flashing for a number of reasons. If you notice a warning light appear on your vehicle, this could indicate a larger problem that needs resolving. Having your car serviced can prevent these issues from escalating and potentially causing harm to you or other passengers. 
Contact Kinghams Croydon if you are experiencing flashing lights on your vehicle and have your car assessed immediately. 
Noises
Cars are naturally noisy, but if you have noticed an unusual sound coming from your vehicle, you should get it serviced. Strange noises could signify tyre wear, a hole in the muffler, a worn-out clutch, fluid leaks or a loose exhaust system to name a few. These sounds might lead to something serious so it's always worth having it assessed by a mechanic. 
Steering Issues
If you can't control your vehicle's steering, this is potentially dangerous and should be addressed as soon as possible. More resistance when turning, vibrating steering wheels and a lack of response are all common steering issues that may occur and may be a sign of an underlying problem. Contact Kinghams Croydon if you are experiencing steering issues and a member of our team will happily assist you and your vehicle. 
It's recommended for vehicles to be fully serviced every 12 months or 12,000 miles, with interim servicing recommended every 6 months. You may need to access a mechanic sooner, depending on the issues that arise with your vehicle. Get in touch with us at Kinghams Croydon for a full vehicle service, so you can stay safe on the road.