Land Rover & Range Rover Repairs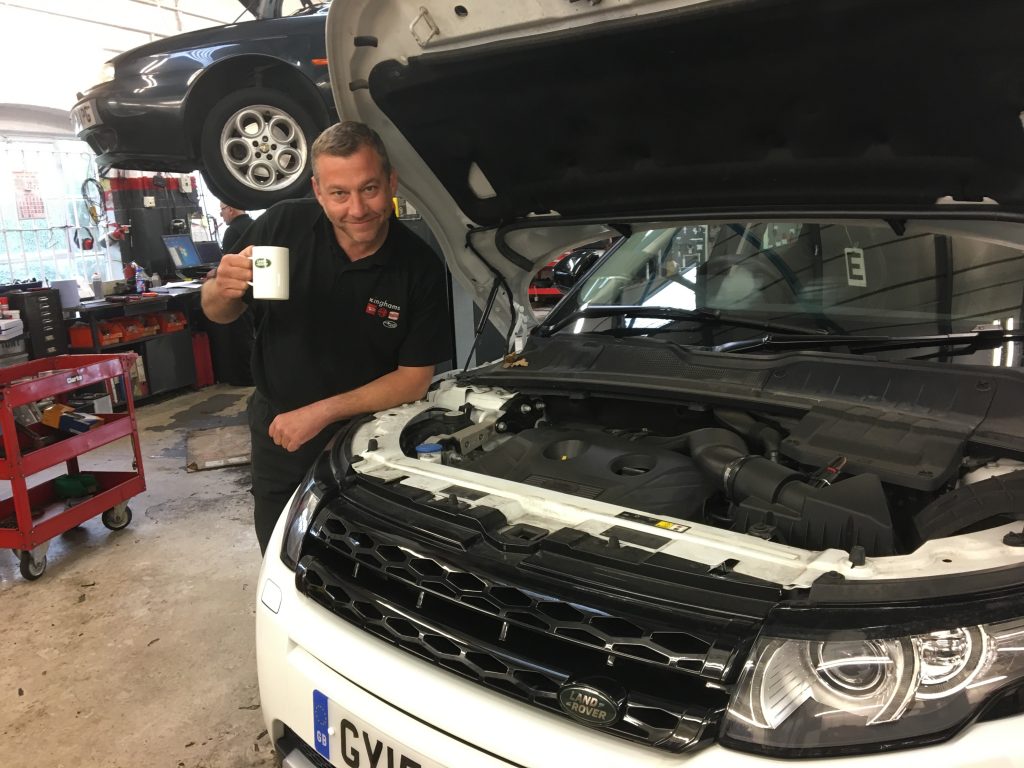 Is your Land Rover in need of repair? Want to find a specialist garage that you can trust? Then look no further than Kinghams LR Croydon!
Whether you have been involved in an accident or your Land Rover has finally succumbed to general wear and tear, we can get you back on the road again with a vehicle that feels as good as new to drive. For over 60 years Kinghams LR have been a family run team of Land Rover enthusiasts located just off the southern end of Croydon High Street at Keens Road, Croydon, Surrey, CR01AH. We have the specialist skills and tools to fix a wide range of issues on a variety of different models, old and new.
Yes, our first Land Rover breakdown truck was a SWB Series 1, 1949 (We wish we still had it as it is worth a fortune now!). Depending on your requirements and the age of your car, we can fit genuine manufacturer parts delivered daily overnight to us, or we can provide you with a more affordable solution with Original Equipment (O.E) parts. Scroll down to learn more or get in touch with us today for a quote and book in your repair. Call 0208 629 1345 or fill out the contact form on the right hand side of the page and either Keith, Julie or Joseph will get back to you asap. Don't forget to download one of our Land Rover repair discount vouchers too!  
Genuine Land Rover Parts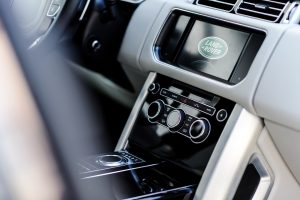 In line with manufacturer recommendations, we can supply and fit genuine Land Rover parts to maintain the highest quality and also to ensure that your vehicle's warranty will not be affected by any repairs with us. Designed and tested by the car's original manufacturer, these parts guarantee optimum driving performance on and off road. Below are just a few examples of original parts that we can supply and fit:
Land Rover Air Suspension, Compressor, ECU, Turbo Charger A/C, Engine Fault diagnosis and much more!
As some Land Rovers get older, their air suspension can be prone to problems. Perhaps the car doesn't raise and lower as quickly as it did in the past. We can help with cost effective solutions to all manner of niggles. Equipped with the latest Land Rover specific Autologic diagnostic laptops and with a direct line to the Land Rover technical help desk, we aim to solve problems quickly and without fuss.
Land Rover Genuine Brake Discs and Pads
Brakes designed by Land Rover are tested repeatedly to the most rigorous standards. From scorching heat to sub zero temperatures, these brakes are built to survive extreme environments.
Land Rover Genuine Exhausts
A genuine Land Rover exhaust will ensure optimal acoustics for your treasured 4×4 in all driving conditions.
Land Rover Genuine Oil, Fuel, Pollen and Air Filters
These are put through thousands of hours of engine tests by Land Rover so that you can have complete confidence in the reliability of your vehicle during on and off road adventures.
Land Rover Original Equipment Parts
If you require a more affordable solution, we can also supply and fit O.E parts for a range of different Land Rover models. While these parts offer excellent value, they are still of equivalent high quality. Our friendly service reception team, Keith Kingham, Julie Thoroughgood and Joseph Thoroughgood will always make you aware of your repair options and arrive at a solution that suits you and your individual requirements.
SMART Repairs and Accident Repair Bodyshop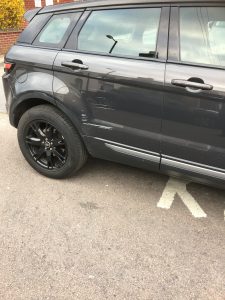 Have you got a dent or a scratch on the bodywork of your Land Rover? Is your bumper scuffed or your alloy wheels? At Kinghams LR we utilise SMART repair technology to quickly repair scratches, scuffs and dents in a cost effective manner, without the need for an expensive part to be replaced.

If the damage is more significant then Keith Kingham or Brian Whybrow will supply a free estimate for the work required while you wait. Just pop in to our service department in Keens Road at the southern end of Croydon High St. and have a chat, the coffee is always on the go (it's lovely coffee too!).